Bespoke Jewellers
Manchester Jewellers
About Si Vis Amari Manchester Jewellers
Si Vis Amari is a leading Manchester jeweller based in Didsbury Village and makers of fine diamond engagement rings, wedding rings, diamond earrings, and bespoke engagement rings.
Our aim is to create stunning, one-of-a-kind pieces for discerning customers who appreciate fine craftsmanship and exquisite design. Si Vis Amari is Latin for "if you wish to be loved," and reflects our mission to create pieces that evoke love, passion, and emotion.
We use only the highest quality diamonds and precious gemstones in all our jewellery. Each piece is meticulously crafted to ensure that it's of the highest quality, represents the customers brief,  the connection between the person proposing and the lucky fiancé to be.
All our diamonds with a carat weight of 0.2ct and above are certified by the GIA (Gemological Institute of America) and are sourced in strict compliance with the Kimberley process for conflict free diamonds. We say stop blood diamonds and NO to Marange diamonds from Zimbabwe.
So you may be here because you would like a beautiful diamond engagement ring or another piece of fine diamond jewellery. Choosing the right diamond for an engagement ring can be complicated and its a great feeling to make an informed decision before investing in such an important purchase. So if you're looking at natural GIA Diamonds or lab grown diamonds call on our experience to share with you our knowledge so you can pick the perfect stone for that once in a lifetime moment.
Before we recommend certified or lab grown diamonds we like to ask our clients a few questions such as, Do you know what the 4C's are? Do you know about cut grades polish and symmetry? Do you know what enhanced diamonds are or lab grown diamonds? These are just a few of the points that one should consider and if you have answered no to any of them, then please avoid purchasing a diamond until you are well informed. Browse our diamond education section or contact us for an informal chat about your requirements. We are unbeatable in the UK for all GIA certificated diamonds, lab grown diamonds, diamond engagement rings and diamond jewellery.
Overall we want our customers to remember Si Vis Amari as a brand that is synonymous with exceptional quality, outstanding customer support and care. We do things differently, building connections with people, really listening to what customers want and focussing primarily on ensuring expectations are exceeded. This to us is more important than the bottom line, as its these connections and pride in the work that we do that leads to our organic growth. Its the unequivocal trust we seek from the customers we are blessed to work with, the highest honour we can achieve.
What's the advantage of working with a bespoke jewellers?
Bespoke jewellers are unique because we offer a personal and customised  service to our customers. We don't offer mass-produced pieces of jewellery, our aim is to create one-of-a-kind pieces that are designed specifically for each individual. We do however stock thousands of existing timeless designs that are available for production without going through a fully bespoke process. Existing designs maybe modified as well offering a degree of simple customisation.
The process of creating bespoke jewellery typically involves a consultation to discuss your ideas and bring a connection of the piece to the person or people wearing it. We may then create a 3D model of the piece, which the you can review and provide feedback on for potential amendment . Once the design is finalized we can produce a prototype or go straight to production, it really depends on the piece.
We place a strong emphasis on the quality of our workmanship and take great care in ensuring that each piece is crafted to the highest standard. This attention to detail and commitment to quality is what sets bespoke jewellers like us apart from mass-produced jewellery retailers.
What's the history of Jewellers in Manchester?
Manchester has a long history when it comes to jewellery. The city has been a centre for the production and sale of jewellery for hundreds of years and has been home to many renowned jewellers in that time.
During the Industrial Revolution, Manchester became a centre for textile production and manufacturing a well known fact, which in turn led to an increase in demand and desire for jewellery. Many of the city's jewellers became experts in the production of silver and gold ornaments and trinkets, which were sold to the growing middle classes.
In the late 19th and early 20th centuries, Manchester became quite well known for its production of costume jewellery, which was made from materials like glass, plastic, and low value metals. These pieces were popular with women at the time and often made in the lovely Art Nouveau and Art Deco styles.  We  get asked alot to recreate rings from the art deco era something that we love to do and are highly experienced in.
Later in the mid 20th century, Manchester's jewellery industry began to decline a bit as the city's manufacturing industry shifted towards other areas. In recent years though, there has been a resurgence of interest in bespoke design, leading to the growth of a new generation of independent jewellers like Si Vis Amari.
Manchester is home to a vibrant and eclectic jewellery scene, with a range of designers and retailers offering everything from, mass produced pieces to contemporary and unique bespoke one off designs. The city's history of jewellery production has played an influential role in shaping its modern jewellery reputation and continues to be an important part of Manchester's cultural heritage something that were very proud to be a part of.
UNRIVALLED QUALITY & BESPOKE SERVICE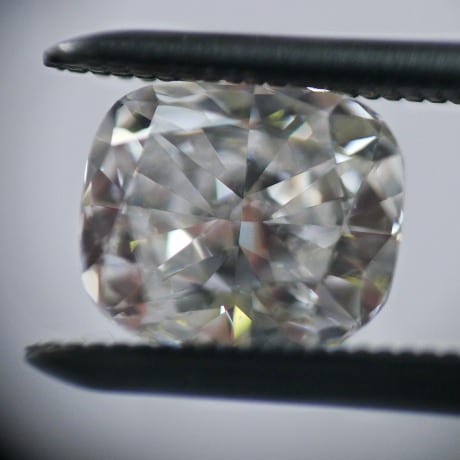 EXCEPTIONAL CUSTOMER EXPERIENCE
We believe in free advice and for people to make informed decisions. We love what we do, meeting people and making stunning jewellery that will exceed expectations. Our reputation is very important so all our rings are made with uncompromised attention and quality at the most competitive rates available in the UK. Get in touch for an informal chat or arrange an appointment to visit our showroom based in Didsbury, Manchester.
HAND MADE PRESENTATION
Our diamond engagement rings, wedding rings, eternity rings, diamond earrings and pendants come presented in beautiful hand made wooden presentation boxes manufactured using sustainable wood.